At-Home Extraordinaire
While her love of entertaining people has always been intuitive and innate, Fran Berger's expertise has taken years to hone and perfect. Whether serving unparalleled dishes to her restaurant guests or hosting intimate or large-scale events for friends, family and even celebrities within her home, Fran continually sharpens her craft, as she would her favorite set of kitchen knives. 
As a home entertaining designer and consultant, Fran's expansive knowledge as a successful entrepreneur and restaurateur are fused with her love of entertaining. Recognizing the frequent concerns people have over entertaining — what to serve, how to serve it, and how to plan overall — makes her ability to provide guidance, recommendations, and assistance in curating a personal entertaining style in high demand.
ICONIC EXPERIENCES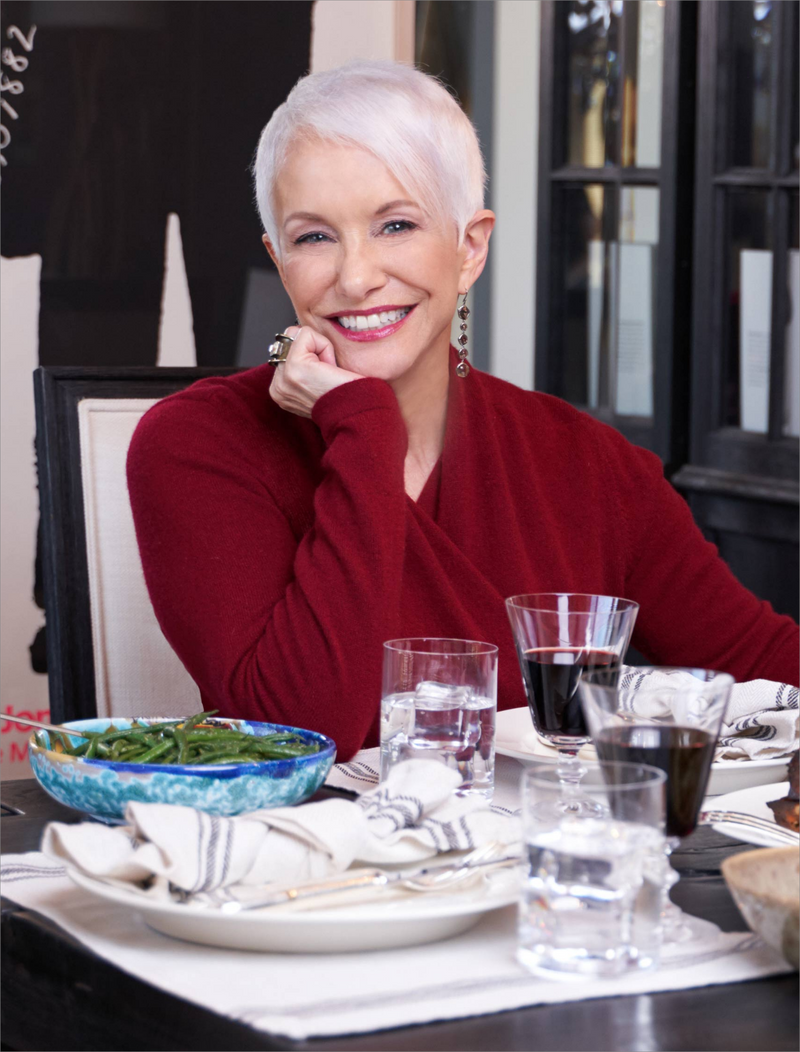 Curating bespoke experiences at home with Fran
Fran shares with her clients an authentic desire to bring objects to the home that artfully elevate the living experience of the everyday. As a visual storyteller, Fran works closely with clients to find and create their own sense of home, taking inventory of their interests and sensibilities to craft an oasis of elegance with a distinct narrative. Fran personally shops with and for clients, helping them to fill their cabinetry with serving platters, glassware, kitchenware, barware and other entertaining accoutrements. From caviar and Champagne soirées to Taco Tuesday dinners, Fran helps create a deep appreciation for all of her clients' at-home moments, making memories that last a lifetime.
CLIENT SERVICES
CONSULTATION AND HOME DESIGN SERVICES
With a unique approach to design and curation that emphasizes livable luxury, Fran assists clients with all facets of home design and styling, personal shopping, object curation and lifestyle experience in close collaboration with industry-leading lifestyle brands and interior designers specially selected for every tailored desire and need. 
Private consultation services with Fran are by special request and of limited availability.
Contact